We're delighted to announce that Truffle Lodge Kitty Care is open for business, and we've already had our first two beautiful guests!
When you need to ensure you've got your loved ones in a safe, comfortable, warm setting, and that they are taken care of just like you'd expect at home, then check out Truffle Lodge Kitty Care...we offer a premium cat hotel service that is ultra convenient for those in the Cork/Kinsale area.
Our very first guest was Molly, and you can see her just after finishing a session on her scratching post!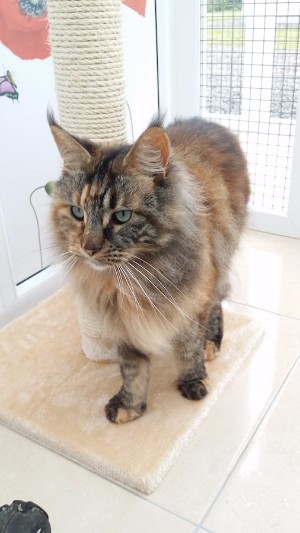 Nov 2015